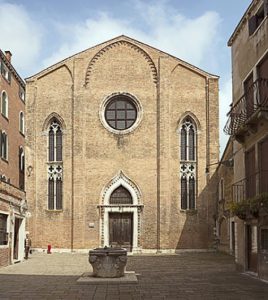 On November 21, there is only one place you need to be, Venice! Every year since 1630, throngs of guests have crossed what was once a temporary bridge, to arrive at The Basilica di Santa Maria Della Salute (salute means good health). Although the lovely, Gothic church is no longer in use, it still represents a most troubling time in the history of Venice when they were fighting the Bubonic plague. More on that below!
When you schedule your visit to Venice in memory of this annual trek, be sure to book the Ghosts of Venice Walking Tour. Your memories of Venice will never be the same.
Today, the Basilica di Santa Maria Della Salute guards the mazes of the Grand Canal. The feast itself is more of a celebration of life than a religious event; however, you will hear some locals refer to it as a profoundly spiritual day of history. When construction on the first Salute was ordered by the Venetian Senate, they intended it as a tribute to Santa Maria, Our Lady of Health. In return, the Senate hoped that the offering would save the city from the tragedy of the Bubonic plague that began its ravage during the summer of 1629. The senate further announced that an annual procession be held to the church, and it has continued ever since. The bridge, which stayed in place for three days each year, is no longer temporary. Unfortunately, thousands of lives were still lost because of the fatal Bubonic epidemic.
If you want to get a view of this incredible facility, the best way is to wait until the tourists have all gone and the city is lit only by the stars and moon. Enjoy an elegant Italian dinner in St. Mark's Square and then lazily stroll across the bridge to your hotel. While you enjoy St. Mark's Square, check out the astronomical clock tower. It is an engineering phenomenon.
The feast is both for and by the locals; however, many tourists visit the city during the feast and find it enjoyably festive.
Another way to enjoy the festivities and the city is to take your evening meal aboard the Galleon's Dinner Cruise along the Venetian Lagoon. If something a bit more sedate appeals to you, nothing can be this fabulous Private Gondola Ride through the Grand Canal mazes.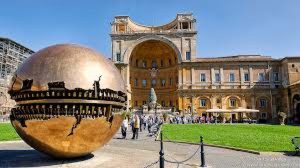 If you bring the whole family, we heartily recommend the Venice Family Walking Tour, where you and the kids can learn legends and stories of the area.
You can also pick up the Family Tour Kit of the Vatican Museums.
Less than one month away, book your tours today for the weeks surrounding November 21st. We'll see you in St. Mark's Square.