[row]
EXPO MILANO 2015 – Milan's blossoming secret"
Just a taste of what's on offer between May and October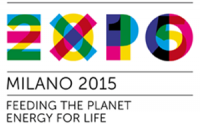 Looking at the website for the upcoming Expo Milano 2015 seems a little daunting.
The pages and pages of information seems overwhelming at first, but take a deep breath, plunge in and you'll see that it really is an
exciting event to attend.
Milan really has pulled out the stops and has crafted an event which it can be proud of.
The map shown on the website not only gives you a sense of the scale of the event, but also
serves as a useful tool to highlight the Projects and Areas within the Expo and allows you to explore, navigate and more importantly, plan your visit.
[divider]
But the above is only just scratching the surface of the Expo. During the months that the Expo is open, many countries and organisations have banded together
to show what they are doing to combat the problem of World hunger. Subjects as far and wide as genetically modified crops up to new transportation methods are discussed and presented.
The Expo isn't an event being held just because they could. It is a global get-together, allowing a rare chance for the World community to meet and
swap ideas and show off the research and advances the have made in combating World hunger.
And then there's the opportunity to explore Milan itself…..
[/row][divider]
EXPLORE ONE OF EUROPE'S MOST BEAUTIFUL CITIES – Milan has more to offer than the Expo…
BRAMANTE SACRISTY

See two absolute highlights of Italian art and culture on the same date:
One of the greatest masterpieces in the history of art (Leonardo da Vinci's Last Supper) and the Bramante Sacristy, jewel of Renaissance architecture and home of Leonardo da Vinci's largest and most breathtaking collection of papers, spanning forty years of his prolific intellectual life (the Codex Atlanticus).
To book click here

SFORZA CASTLE

Discover the Sforza Castle of Milan – one of the city's most famous monuments with museums well worth your attention.
The Sforza Castle has emerged from a long history during which it was demolished, then rebuilt several times, embellished and restored to become a symbol of both happy and dramatic events in the historical background of the city.
To book click here
MILAN GRAND TOUR

Discover some of the main sights of Milan with this bus tour around Italy's fashion and economic center. Taking in Leonardo da Vinci's masterpiece and the Last Supper fresco, you'll then be invited to take an easy walk in the city center,where you'll visit the famed Teatro alla Scala opera house, the Vittorio Emanuele arcade and Milan's magnificent Gothic cathedral the Duomo.
To book click here