Each year the European Union meets to discuss the State of the Union at various locations throughout its member states during the first week of May. This year will mark the 7th of such meeting to be held by the European University Institute in Florence. On May 4th and 5th, politicians, opinion makers, and social experts will meet at Badia Fiesolana on the first day and at Palazzo Vecchio for the second day of the conference. On the 6th of May there will be an open day for families to come to Villa Salviati, the home of the Historical Archives of the European Union to learn about the future of the Union and delve deeper into politics and history. If you'll be in the area with the family, check out the beautiful Princely Gardens, perhaps most beautiful during the warm month of May.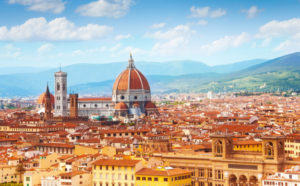 This year's State of the Union will be structured around six main themes that are facing Europe this year. These themes will be; The Future of European Citizenship, Direct Democracy Populism and Referenda, The Free Movement of Persons and Social Solidarity, The Global Refugee Emergency, The Economic and Monetary Integration of the EU, and State Secrecy and Security in Europe. Although at first these topics may seem rather dry, learning about the issues facing the Union during your trip to Italy is an interesting way to deepen your understanding of where you're visiting and can help you connect authentically to local people. Taking a walking tour through Florence around this time is a great way to take in the sights and sounds of the city during this important time. Furthermore, given the controversy in Europe in recent years, having a fundamental understanding of soe main political themes can help shed light on discontent or unrest that, depending on where and when you visit, you may be privy to seeing.
If you'll be lucky enough to be visiting a member state during this time, there are thought-provoking and fun ways to get involved (without getting overly political). Italy is rich in tradition and history, and exploring its most prominent museums can help you experience that. If you'll be in Florence but not looking to get into the political scene, visit Florence's most famous museums, the Uffizi and Accademia Galleries.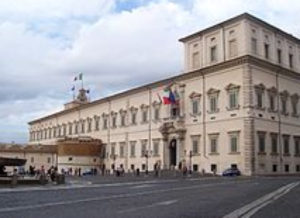 Although the State of the Union will be hosted in Florence, the head of the government is in Rome. The president resides at the Palazzo del Quirinale with the senate occupying Palazzo Madama. If you're planning a trip to the capital around this time, getting acquainted with the city with an in depth walking tour. Naturally, seeing as Rome is the capital of such a historic empire, the museum opportunities are nearly limitless. Get up close and personal with the history and architecture that set Rome apart and make it a second city to none.