Every August, on the third weekend of the summer month, the hillside town of Urbino, in the central Italian region of Marche, transforms into a Medieval Spectacle. During the Festival of the Duke, or the Festa del Duca, the town and its inhabitants turn into 15th-century versions of themselves for spectators to come and experience from around the world. Women become fair maidens, adorned head to toe in colorful ensembles, men ride horseback through the village streets, and vendors set up streetside stands more reminiscent of a bygone era. Crafts, workshops, and even weaponry are on display and ready to be played with by visitors. Musicians, poets and jesters will be winding their way through the village streets looking for visitors and locals wanting to enjoy their arts. If you'd like a bit of medieval backstory on the region before the Duke's Festival itself, opt for a medieval and renaissance walking tour through nearby Florence.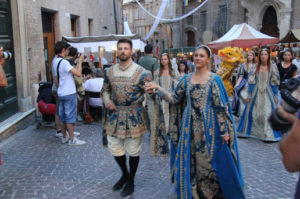 The city of Urbino is very proud of their cultural heritage. They assert that the Festa del Duca isn't merely an opportunity to pretend you're in ancient times. They say that it is also the perfect outlet to explore your individual creativity and truly discover the complex and beautiful history of the Marche region. For the chance to explore Marche and the surrounding region which encompasses Tuscany and Umbria, opt for this chauffeured excursion through hillside villages.
As a part of the main events, Borgo Mercatale will play host to a match of Aita, a medieval version of rugby. The players will be townspeople who are dressed to the smallest detail in medieval attire. Visitors are welcome to come visit the arena and cheer for a winning team. If you're a sports fan, Italy is a dream destination to visit. Get a first-hand experience of Italy's undisputed national sport, soccer, with this soccer lovers' tour. Although soccer wasn't around in its current form during medieval times, it isn't difficult to imagine how it may have evolved throughout the ages into what people know and love today.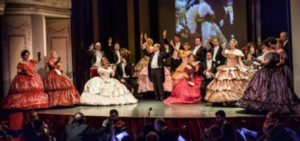 As part of the festival's grand finale, live music and even theatrical acts will be performed from various stages throughout the town. Italy is home to some of the most renowned poets and performers in history, so a medieval performance makes perfect sense for setting a traditional stage. For those that love the performance aspect of Italian culture, let Italian opera singers serenade you in Rome.
Have you ever been to a medieval fair? How do you imagine a medieval festival would be different in Italy than in the US? What foods would you hope to try at an event like the Duke's Festival? Would you get into costume for the festival?