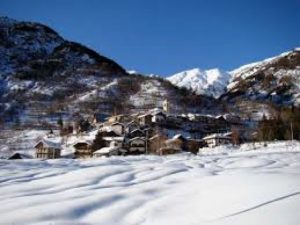 If you've been thinking about hitting the slopes in Italy for some fun swishing and schussing, grab your goggles and visit the pleasantly, perfect Piedmont Region of Italy.
Piedmont borders Switzerland and France at the foothills of the awesome Alps.  Not only is the area known for great skiing and snowboarding, but you will also enjoy the Italian cuisine and incredible wines.
We can offer you a fabulous five-day, four-night getaway at a four-star hotel that includes transportation to and from the Milan airport.  The area in and around Piedmont is known for mouthwatering Italian flavors, cured meats, and Alpine pasture cheeses.  It's a beautiful way to end a day of skiing.
Milan is about three and one-half hours from the Alps, which makes it a wonderful place to visit when you're ready for a break after skiing.  Here you can plan to do some great outlet shopping, visit castle museums (seven of them to be exact) and the gorgeous and romantic Garda Lake and Verona.  After all, Verona was home to Romeo and Juliet.  What could be more romantic?  Be sure to bring your favorite guy or gal to enjoy this leg of our journey!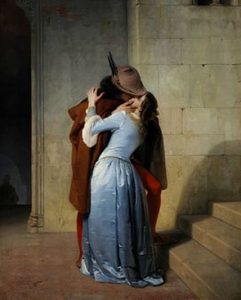 The Brera Art Gallery is the primary Milan museum, and you can't visit Milan without taking this grand tour.  We're talking about masterpieces that date back to the 13th century here friends.  You will marvel at the magnificence of the paintings, period furniture and hundreds of other displays.
Turin is another terrific location to take a day off from the slopes.  Visit this capital city to soak up some art, architecture, anthropological and archaeological historic collections.  Turin is about a five-hour trip and well worth it for the city's sights, sounds, and historical significance.
Take a private, guided tour here to the center of the city on a three-hour walking tour that will teach you the true meaning of elegance.  Shop in the most charming antique shops, feast at casual cafés and see all the famous buildings in the city.  If you catch a warm day, be sure to enjoy the outdoor café seating.  The buildings include the Church of San Lorenzo, the Royal Palace, the Roman Quad and Palazzo Madama.
So, wax up those skis, get a grip on those poles and let's schuss away a day, or five!  We'll plan to meet you and your gang in either Milan or Turin for a glass of wine and some delicious Italian tastes.  Plan ahead and book now for your trips!  See ya' on the slopes!