Most Americans garner their understanding of Italian culture through the eyes of Hollywood filmmakers. Cinematic creations like "The Godfather Saga" and "Inferno" have shaped our views of life, religion, and customs on the Apennine Peninsula. These and other films touch on key components of Italian culture, but they don't give you the full picture. To achieve real understanding, you need to travel to Italy.
Family Lessons from "The Godfather" in Sicily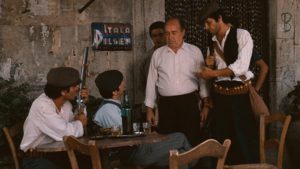 Francis Ford Coppola shot many of his Sicilian scenes in the village of Savoca, home of Bar Vitelli, where Michael met his first love Apollonia. In the movie, actor Saro Urzi played Signor Vitelli, but the familial bond depicted in the film is based on real life relationships. Bar Vitelli has been family run since the 18th Century and is still operated by the same family that owned the restaurant in 1972.
This longevity of family ownership is not uncommon in Italy. Businesses are established with the intent of passing them on to sons and daughters, not to sell to outside investors. The first step in learning about Italian culture is to understand that family prominence is more important than individual accomplishments. Sicily is an ideal location to see this principle in action.
Fashion Week and Fashion Tours in Milan – La Bella Figura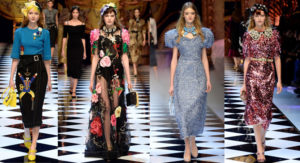 Italians take great pride in being fashionably dressed. It's a matter of national pride to them. Bella Figura, loosely translated as "Beautiful Figure" is a concept ingrained in their psyche from a very young age. Part of being Italian is the desire to always present a beautiful appearance to the world. This is evident in their magnificent cathedrals, castles, monuments, and designer fashions.
Milan is the home of one of the "Big 4" fashion runway shows, held semi-annually in spring and fall. Spring Fashion Week 2017 runs from February 22 to February 28 if you're looking to immerse yourself in Bella Figura Italian culture, but don't fret if you can't make it. Weekend in Italy offers a tour of Milan in which you can shop for Armani, Versace, and Dolce & Gabbana, all offered at discounted prices.
Religion is not just a Word in Italy
The third and perhaps most important aspect of Italian culture is that religion is not a casual exercise. Most of their holidays are actually Holy Days. Home of the Papacy, seat of the Roman Catholic Church, and site where early Christianity took hold, Italy is the most religious country in the world. Family controls the heart of an Italian. Bella Figura is an expression of the mind. Religion is his soul.
As you can imagine, there are many deeply moving religious experiences you can have when visiting Italy. None are more poignant and lasting than a Vatican Museums Under the Stars tour from Weekend in Italy. The trip to the Sistine Chapel alone on this tour will bring you to tears, the collection of modern religious art will truly amaze you, and the tour of the Borgia apartments is an eye-opener. Enjoy and savor the experience. It is authentic Italian.