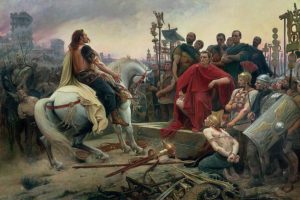 Cultural diversity is a term used in the United States to describe ethnic and religious groups. In Italy, which is also a republic, cultural diversity has a different meaning. Over 90% of the population is Italian-born, but each region of Italy has different cultural and ethnic roots. It's the reason why we see such a varied mix of foods, architecture, and festivals when travelling from one end of the country to the other.
If you go back a few hundred years before Christ's birth, when the Roman Kingdom was just being formed, the word "Italian" was not even in existence yet. Phoenicians, Carthaginians, Greeks, Etruscans, and Celts all occupied their own pieces of the Apennine Peninsula. With this hostile mix of warrior people around them, another tribe, the Latins, founded Rome and eventually united the country.
The Melting Pot now known as Sicily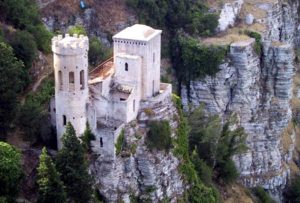 Sicilians are a proud race, often seen as separate from mainland Italians. Portrayed in Hollywood as a "pure" race that doesn't easily accept outsiders, they actually have an extensive history of cultural diversity. Sicily was settled by the Greeks and Phoenicians, invaded by the Carthaginians, and conquered by the Romans. They even had a slave occupation during the Servile Wars in 100 BC. This "melting pot" of sailors, soldiers, and settlers created the race we know today as Sicilians.
To view living examples of this early cultural diversity, visit Syracuse and Noto, two Sicilian cities filled with Greco-Roman architecture, Baroque cathedrals, amphitheaters, and archeological sites. For a distinctly Phoenician experience, take a cruise from Sicily or Naples into the Tyrrhenian Sea. You can visit the Aeolian Islands if you want a simple day cruise, or extend and go to the ancient Phoenician seaports in Sardinia and Cyprus.
La Festa della Donna is Tomorrow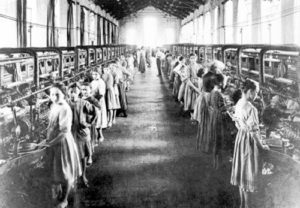 In a traditional Italian family, the man is usually the dominant figure, the "king in his castle." Italian women are not subservient, but wives more often than not defer to their husband's wishes. Knowing this, it may surprise you that one of the world's largest celebrations of women's economic, political, and social achievements occurs annually in Italy on March 8th. La Festa della Donna is part of the International Women's Day festivities that happen around the world tomorrow.
International Women's Day began as a day of memory for a tragedy that befell female Italian workers in New York back in 1908. A local business owner, enraged when his predominantly Italian and all female workforce went on strike to protest substandard working conditions, blocked all exits to the factory and lit the building on fire. 129 factory workers were trapped inside and killed.
Coming Later this Week: Travel Routes of the Roman Legions
Be sure to check back with us on Thursday. We'll be providing some details about the travel routes Roman legions took in their quest to conquer the known world of their time. Some of these roads, like the Appian Way, are well known. Others are more off the beaten track, but you can still visit them today.