Let's shop 'til we drop, rest and shop some more!  We love the beautiful market offerings around our fabulous Italy!  They make shopping so joyful and fun.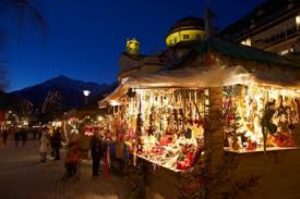 Florence offers the Weihnachten, which is a German word that means Christmas market.  This German market came to Florence in 2003 and was very popular, and they have returned to our city each year since then.  In our magnificent Santa Croce Square, you will find more than 50 quaint market stalls filled with gifts.
While in this area, please visit the Bascilla of Santa Croce also known as the Temple of Italian Glories.  It is undoubtedly one of the most gorgeous churches in Italy.
Dates for these fun shopping events vary, and we've combined several market options in this convenient list for you.  Some of the markets have great historical stories to share, so be sure to keep your ears open.  Read this section carefully, many of the dates overlap!
·      November 28th through December 16th – enjoy Christmas foods plus German foods in Santa Croce Square.
·      December 2nd, 8th, 9th and 16th – Marradi market is very near the Palazzuolo Sul Senio.  The Palazzuolo offers Advent Magic on the same December dates.
·      December 8th plan to be at San Piero a Sieve.  While in this area, catch a tour of the San Marco Museum too.
·      December 8th and 9th – In Empoli-Valdelsa, is the Christmas edition of Gourmet, the festival for those who appreciate tasty food at Montelupo Fiorentino.
·      The village town of Fiesole, a Merry Christmas – Christmas market will be happening December 9th.
·      Greve will have markets on the 8th and 16th.
·      December 9th – Consuma, a hamlet of Pelago, should not be missed.
·      December 15th – the hamlet of Strada.
·      December 8th, 9th, and 23rd – Barberino Val d'Elsa in the Chianti region.  It would be an unforgivable sin to be this close and not visit Siena and Chianti for some of the most fabulous wine tours ever.
·      December 13th and 16th – Scandicci, easily accessed from Florence via the Tram Line 1) will host the Christmas markets in Matteotti Square.
·      December 15th – At Londa, a Christmas market in the Repubblica Square.
·      December 15th and 16th – San Casciano Val di Pesa at Mercatale.
·      December 16th – Christmas Flakes at Firenzuola and be sure to book a tour of the Leaning Tower of Pisa while you're so close.
·      December 16th and 23rd – Dicomano.
·      December 22 – Tavarnuzze.
·      December 23rd – Impruneta markets and during this trip, don't forget to book your Impruneta and Chianti, oils, wines, and cheese tour.
·      December 23rd, be at the center of Montespertoli, a Christmas market among the squares.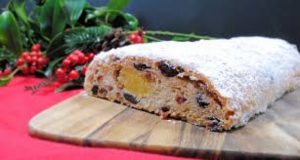 Markets will be filled with Christmas cakes, mulled wine, tree decorations as well as home décor.
When you've scoured these picturesque markets, and you still have the shopping bug, you will get the best of the best in this Florence Outlet Shopping Trip.  It's a short 40-minute jaunt from Florence, and you get to shop the highest quality, lowest price outlets of Prada, Gucci, Yves Saint Laurent, Giorgio Armani, Valentino, and much more!
You can also shop Italian handicrafts and other gifts at our online shop.  Other shopping ideas:
·      For friends with a sweet tooth – this is a chocolate lover's dream!  Check out the very best Italian chocolate artisans.
·      Give the gift of tantalizing Italian cooking with this cooking lesson with Chef Giovanni.
·      And when you've got the friend with everything, they don't have a gift certificate like these splendid and spicy tours!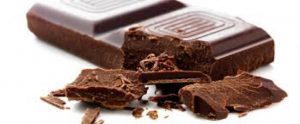 Give yourself the gift of enjoying our Christmas Markets as well as many of the other tours you can book today, before the holiday rush!  We'll be looking for you, with our Christmas wish list in hand, hint, hint!