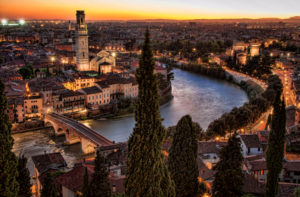 There is nothing quite as quintessentially Italian as a Sagra. The Sagre are the festivals that happen throughout the year in Italian villages across the Mediterranean country to celebrate the fruits of their land. Often with centuries old traditions, Sagre incorporate a number of distinct components. Usually, a Sagre has seasonal food to be consumed, demonstrations, music, and plenty of wine flowing. The Sagra delle Castagne is an example of such a festival. The Chestnut Festival, as it is known in English, is actually a series of festivals in towns throughout the Tuscan region that occur each autumn and celebrate the annual chestnut harvest. To really get the lay of the land in style, treat yourself to a hot air balloon ride above Tuscan vineyards and landscapes.
The season of the Castagna begins in the Mugello region near Firenze in early October. The festivities continue through the Siena region, where all local delicacies are served fresh and hot. Opt for a guided excursion through the magical region. Roasted chestnuts are a common find in the region at this time of year. There's nothing like a glass of chianti and a bag of roasted chestnuts to watch the Tuscan sunset.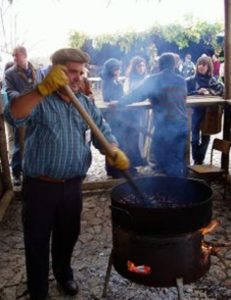 If you're visiting a more northern region of the country, there are still plenty of opportunities to enjoy these world famous chestnuts. The village of Combai holds an especially fun set of festivals each weekend during the month of October. Located an hour or less outside of Venice, this town grows its own chestnuts and is proud to show them off to the world each fall.
To really take advantage of your Venetian experience, explore the lagoons of the region with a guided day trip. Another lovely northern Italian city is Verona, the land of Romeo and Juliet. If you are visiting the upper part of the country, Verona is both lovely, as well close to the town of Compai. With even a free afternoon in the ancient city of Verona, you can take a guided walking tour in which a local Italian guide gives you the lay of the land and a feel for the centuries of history present in the city to this day.
Regardless of where you choose to take in a Sagra delle Castagne, the festivals are exuberant, fresh, and entirely local. Throughout the month of October, you find harvest celebrations in full swing and locals that are excited to share their culture and traditions with you.
What sort of harvest festivals have you visited elsewhere in the world? What are some of the chestnut inspired Italian recipes you're looking forward to trying? What region do you imagine would have a lovely chestnut festival?