Basilicata is a hidden, mountainous area and truly a jewel in the center of our country.  Yes, we spent another day in the life of our charming friend, Kathy McCabe in this undiscovered area.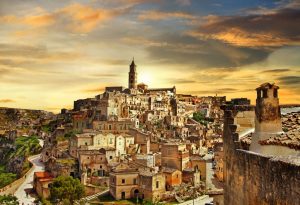 Basilicata hasn't yet been overtly touched by the tourism trade, leaving the area still a bit "otherworldly."  It is the delightful Italian culture at its best!  Kathy's Dream of Italy video series continues to capture images and stories from the greatest culture in the world.
With an average April temperature of 52 degrees Fahrenheit, Basilicata offers two coastlines and lots of sunny beaches.  The Tyrrhenian Sea lies between Campania and Calabria, and the lengthier coastline along the Gulf of Taranto, which runs between Calabria and Apulia.  The capital of the region is Potenza.
The New York Times reports Basilicata as their number 3 pick on the list of "52 Places to Go in 2018", defining it as "Italy's best-kept secret."  You don't want to delay this trip too long; the secret is out!
Although it is about a three-hour trip, you may want to take a peek at the Pompeii Archeological Area.  You may recall from your history lessons that Pompeii was the city frozen in time because of the famous 79AD eruption of Vesuvius, that rained ashes on everything in the area.  More about Pompeii in a bit!
Matera
Also known as the "city of caves," Matera is one of the oldest inhabited locations in the world.  Here we meet hard worker, Anzo who shows us how to reap a special type of clam in the shallow shores beachside.  Chef Mario prepares the specialty spaghetti with clams dish, yet another hidden treat in this fabulous region.
Many of the caves have been converted into incredible hotels, cafes, museums, and workshops.  The town, which is now a UNESCO site, will be hosting the European Capital of Culture event in 2019.  By the way, we highly recommend dozens of other UNESCO sites here.
The area of Basilicata is extra special because of its history and the life-changing memoir of Carlo Levi.  Levi was a native of Turin, a painter, writer, and doctor.  Under Mussolini's regime, he was banished to the area because of his anti-fascist activism.  Levi discovered that he was most welcomed in the secluded area and he wrote Christ Stopped at Eboli, as a result of his stay there.  The gracious people of the area felt they had been overlooked by Christianity, morality and lived in poverty as their ancestors had.  Levi was compelled to publish the book in 1945, bringing light to the plight, and that is when life began to change for this mountainous area.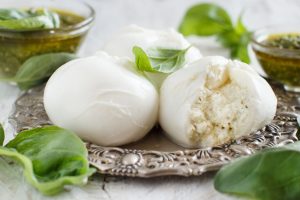 Bernalda
Francis Ford Coppola (yes, The Godfather director) is an honorary citizen of Bernalda, where he owns a gorgeous nine-room palazzo (plus a winery) that will take you back in time to the 19th century with all its beauty.  More hidden treasures of lovely secluded and serene walkways and gardens lie on the property.  Here, we learn to make one of Mr. Coppola's favorites, fresh mozzarella with a crunchy surprise hiding inside.  We also learn about his favorite delectable cookie.
We promised more about Pompeii, and here are some added great travel opportunities for the area:
·      Pompeii Tour, where ruins have been so well preserved they continue to last for centuries.
·      We can also suggest a tour to Pompeii which includes Vesuvius.
·      The Amalfi Coast spans the coastline on the southern coast of the Salerno Gulf on the Tyrrhenian Sea and is in the Province of Salerno in southern Italy.  A breathtakingly beautiful seaside drive.
·      How about three days in Pompeii, Sorento, and Capri?  It is as fabulous as it sounds!
·      The incredible Caserta Palace is another unforgettable trip that you can easily loop in with your Basilicata agenda.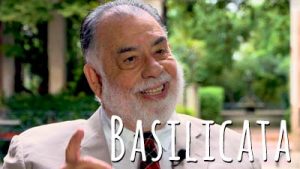 So, as we always say, stop dreaming and experience our fabulous Italy with us!  Our next trip with Kathy will take us to another exciting location, so be sure to visit us here regularly.  And don't forget to check out Kathy's video series on YouTube!
A presto amici!  See you soon friends!
"Weekend in Italy is a proud sponsor of the PBS series, Dream of Italy, Season 2. Enter your zip code on this page for air dates and times on your local PBS station or view the entire series on DreamofItaly.com."